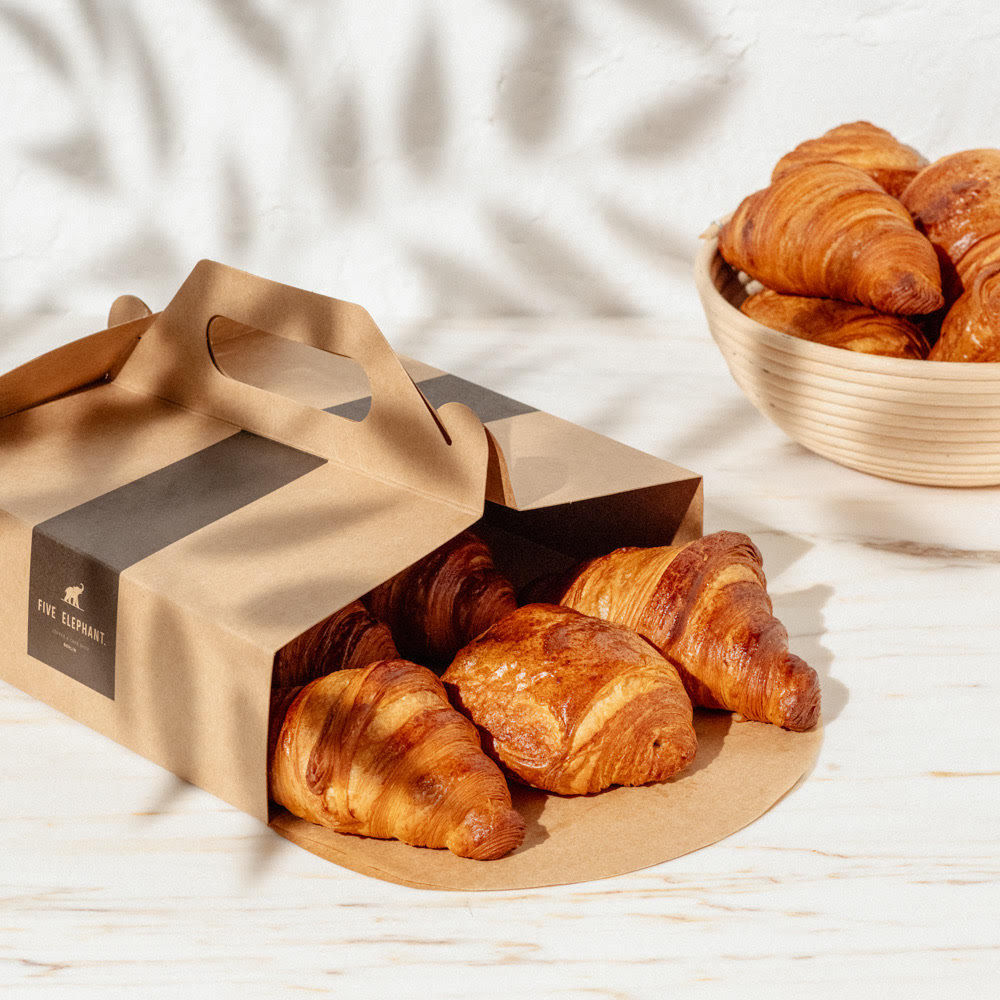 Five Elephant Pastries - Pick Up Only
Price will be calculated based on your oder
Incl. 7% USt. 
 Dear Berlin friends and customers of Five Elephant – you can now order our Five Elephant bakery online, and pick it up offline.  
Allergens: Gluten, Egg, Milk, Soy

Available for pickup in all 5 cafés 

Your order takes a minimum of

 2 full working days

 

to process and produce. 
We're excited to introduce our new bulk pastry orders. Whether planning a morning meeting, hosting a dinner party, or simply treating your office team.
Why choose our pastries for your events?
Freshly baked with premium ingredients, our croissants and pain au chocolat deliver the light, airy, crisp pastry you need.

With five café locations across the city, you can easily pick up your order from the café nearest you.

Our dedicated team ensures timely preparation and seamless order experience for you.
Offerings Include:
Croissants

Vegan Croissants

Pain au Chocolat
How it Works:
Place your order a minimum of two days in advance.

Choose from the available pastry options.

Collect your order from one of our cafes on the specified morning, ensuring freshness and prompt service.
By providing this service, we aim to simplify the process of procuring quality baked goods for your office or business meetings, thereby enhancing your daily routines or special office events.
Should you wish to place an order or have any inquiries regarding this new offering, please do not hesitate to contact us."
There's no extra fee or shipping costs.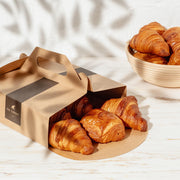 Five Elephant Pastries - Pick Up Only